From where I stand
Biennale für aktuelle Fotografie, Mannheim 2022

As the critical phase of pandemic is currently ended, I am very excited to be able to visit a few expos and art fairs this year. By luck 2022 is the year where some of the most important biennale and triennale happening alltogether. The first destination for me was Biennale für aktuelle Fotografie in Mannheim, Germany late march this year.
In six exhibitions spread all over the city, around 40 international artists were to show what a more sustainable, inclusive and liveable future could look like. On display are predominantly long-term projects from the field of expanded documentary photography, which are based on personal research and individual experiences. The artists are well aware of their own point of view and also take into account the perspectives of people with whom they have worked intensively and who have been involved as experts on the respective topic. In their works, the artists deal with complex sociopolitical and environmental developments, with the relationship between humans, nature and technology that is out of balance, with migration movements and with the power of algorithms.
These are the projects that drew my attention in particular:  "Go Home, Polish!" by Michal Iwanowski, "Waste Identity: Bola Bola Living" by Aàdesokan, "RAABJERG" by Rune Peitersen and "Forest" By Yan Wang Preston. Majority of my picks are from "Contested Landscapes" exhibition and located in Kunsthalle Mannheim. As a special mention, I'd like to add "Universal Tongue" project by Anouk Kruithof.
"Go Home, Polish!" by Michal Iwanowski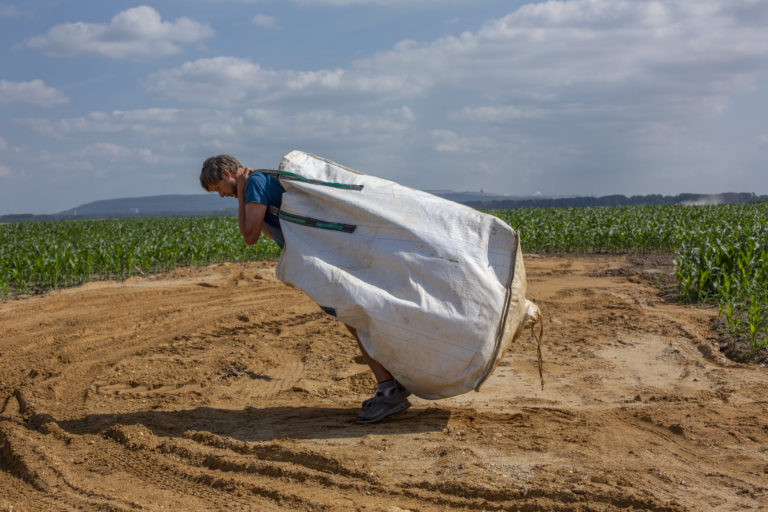 Michal Iwanowski, who is both Polish and British, walked (and photographed) all the way from his home in London to his birthplace in Poland — registering his own emotions while encountering tremors of racism and populism unleashed by Brexit. He left his home in Cardiff and walked 1800 km across Europe to his hometown of Mokrzeszów in Poland. Travelling through Wales then England, France, Belgium, Holland, Germany and Czech Republic before finally reaching Poland, the project offers an intimate counterpoint to the dominant media portrayals of the European situation. A rumination on belonging, Go Home, Polish documents this 105-day journey and the people Iwanowski met along the way.
The journey unveils through a number of instagram posts, making it a capturing, dynamic storyline full of adventure and easy-to-relate imagery. A walking meditation on belonging, that brings up a lot of existential questions throughout the way. Take a closer look at this interview by LensCulture to know more and make sure not to miss the exhibition. 
"Waste Identity: Bola Bola Living" by Aàdesokan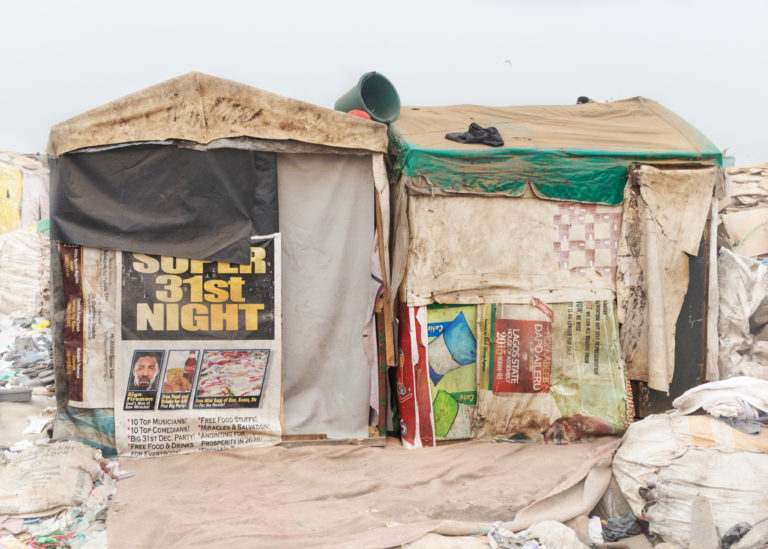 "Waste Identity" revisits the scope of situation. In a cohabitation with nature diminished in pieces of sunlight, come the landscapes of colors, in harmony with dunes of waste. A liner of time is cut for an eternity of a cohabitation and a remembering of a time that slowly fades away, that slowly sets the sight of these people's limited eyes. A distant vision allows a dialogue between habitat and human intermigration, a personal microcosm and the hope of a better identity, or perhaps a wonderful country. – Achraf Remok 
"RAABJERG" by Rune Peitersen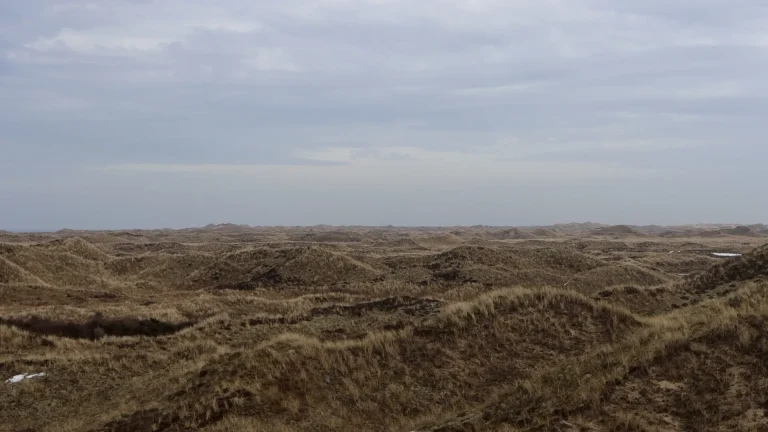 How do you preserve transition? The central question set in RAABJERG, that takes outset in the changing landscape of northern Jutland (DK) due to climatological changes and human resource extraction, and the following attempts at 'restoring' and 'reestablishing' a 'natural' landscape. A 30 minute journey through the personal and local history, showing different efforts to harness the power of nature.
The movie is now available to watch online. Make sure to watch full screen and wearing the headphones.
"Forest" By Yan Wang Preston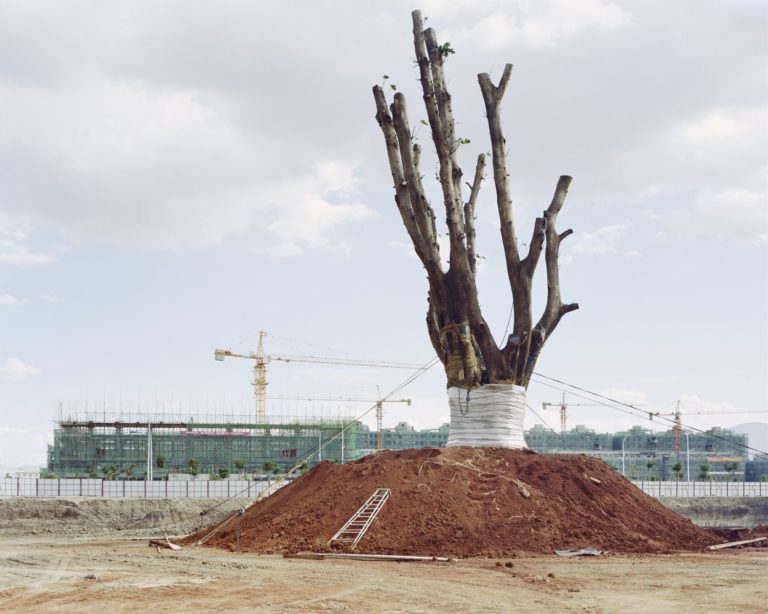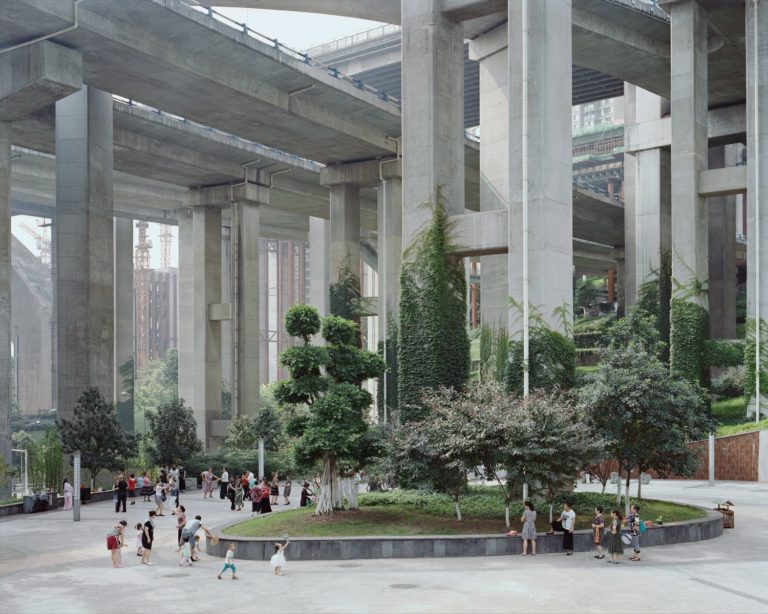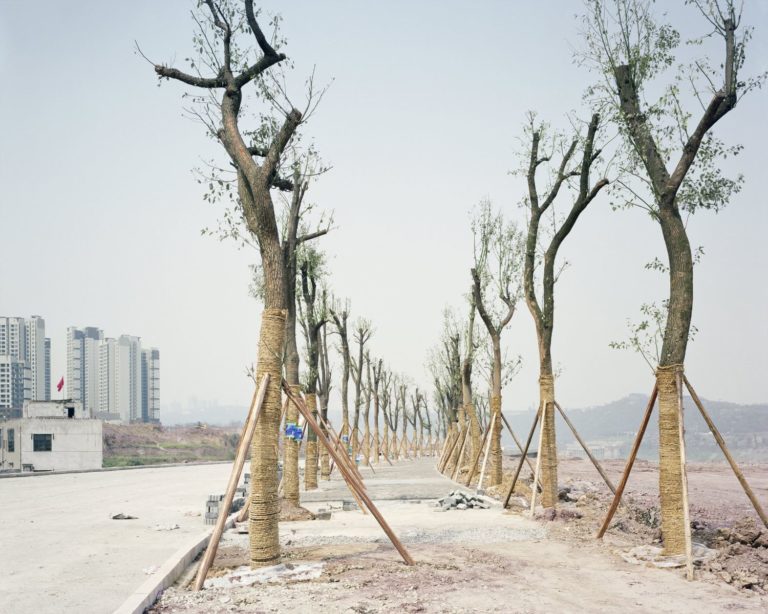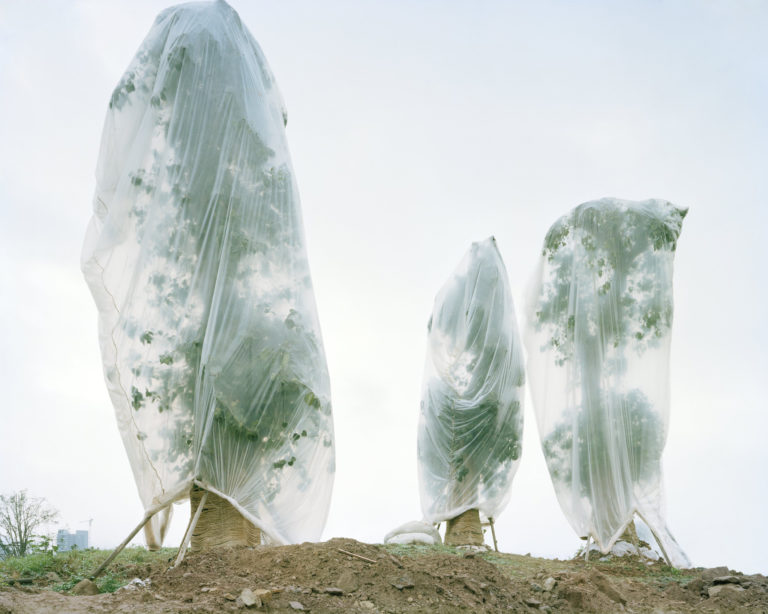 An eight year long project of investigating the politics of recreating forests and 'natural' environment in new Chinese cities. In Chongqing, China's largest metropolis with thirty-million people, a policy of having a 'Forest City' is implemented. While saplings are a common choice, hundreds and thousands of mature trees are also purchased and transplanted into the city to make 'readymade' forests. Often the trees become trophies, decorations and a commodity to raise property prices with. Their prices depend on their rarity, size and age. Their origins include demolished villages, newly deforested areas and beyond. Their futures are uncertain. As an example, and by luck of investigating its the origin, Yan Wang tells a story of Frank, a 300 y.o. tree, that was forcefully removed from a small village to be sold to a 5-star hotel owner and to be replanted as a central star of a hotel complex. Despite any efforts, Frank did not survive. This story, besides all, stands out as it's rare to be able to follow the life of a plant, after it disappears from its original ground. 
To me, this was definitely one of the highlights. Besides a strong storytelling, it resonates with me through color and visual aesthetic. 
"Universal Tongue" by Anouk Kruithof
50 researchers, 8800 pieces of dance video clips, 250h of material later cut down to roughly 80h. 8 channels with 8 different videos of 4h each came as a final result. A dance-conclave through the jungle of the internet, Universal Tongue shows 32 hours of completely mixed mesmerizing presenting 1000 dance-styles from all over the world! Such a beautiful kaleidoscope of cultures, a bald reflection on variety and abundance of the dance culture as a whole, but also as unique pieces.